Watches have been a Swiss specialty since the middle of the 16th century, Geneva region being particularly famous in this respect.
It was the puritanical reformer, Johann Calvin (1509 – 1564) who encouraged the people of Geneva to 'dress simply' and to avoid 'all that silly pomp.
Evidently, the people of Geneva found it difficult to accept Calvin's dictate, for the townsfolk were reluctant to live without any jewelry at all.
They began to buy watches from that point in time – watches designed with elaborate decorativeness by jewelers who were converting to watchmaking, and whose volume of work increased remarkably.
Later in the 18th century, watchmakers settled along the Jura, not least because there were already so many in Geneva by that time.
By the end of the 18th century 60,000 watches were already being exported annually. The watch industry rapidly developed into an independent economic entity in Switzerland.
Further important trends developed, such as the chronograph by the Frenchman Rieussec in 1821, indicator of the chronograph by Louis-Frédéric Perrelet in 1827 and the perpetual calendar.
The first wrist watch was available on the market after the First World War. Eight years later it was also available in an automatic version.
Since then watches have continued to develop further. LCD displays, quartz watches , auto quartz watches without batteries, watches set with diamonds and finally the personalized watch.
Swedish Watch Company of Beautiful Artist Design
Jewelry Watches without any harmful substances, only natural materials
References
Ref # 1 – https://www.121time.com/product-info/swiss-made/swiss-watch-history
Deewatch women's watches combine not only combined Scandinavian quality and simplicity with an exclusive, but also romantic and bold design from southern Europe.
The Deewatch design was born during a trip through southern Europe's fashion metropolises.
Along the way, we were inspired by the local clothing and jewelry fashion and realized that it's warm, bold yet stylish expressions fit perfectly together with our watches.
We wanted to create useful fashion for every occasion, that always make women look their best.
The result was a dainty, feminine and stylish watch, available in rosé-gold and silver, with a variety of interchangeable watchstraps to choose from.
You can quickly change the watchstrap by yourself, making you stylish, confident and ready for anything, no matter what the day might bring.
In addition, we have designed matching Deewatch bracelets for most of our watchstraps.
They can be worn as they are, or be combined with watches or other jewelry to create new and exciting creations. When you combine a bracelet from Deewatch with any of our watches, you get an extra unique and elegant look.

Descriptions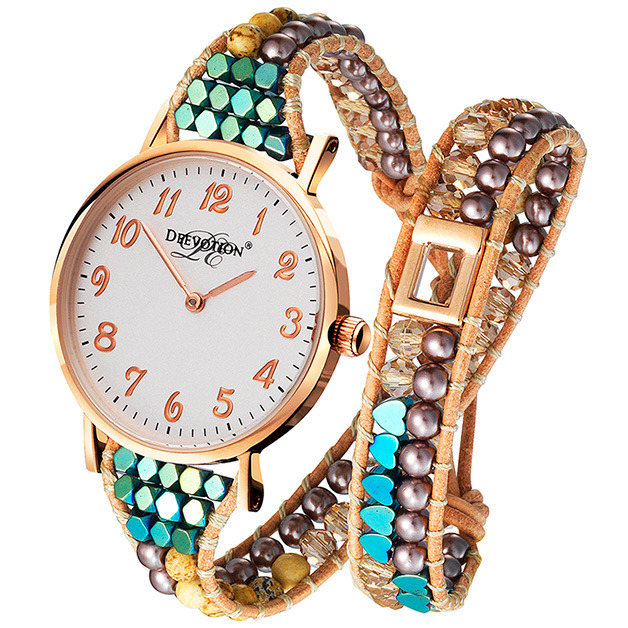 Safari

,
a well-balanced Women´s Watch with natural tones, inspired by nature.
The high standard means that you will be able to use the watch for a long time, as you can with all our ladies' watches and accessories. Size: 35 mm Thickness: 6 mm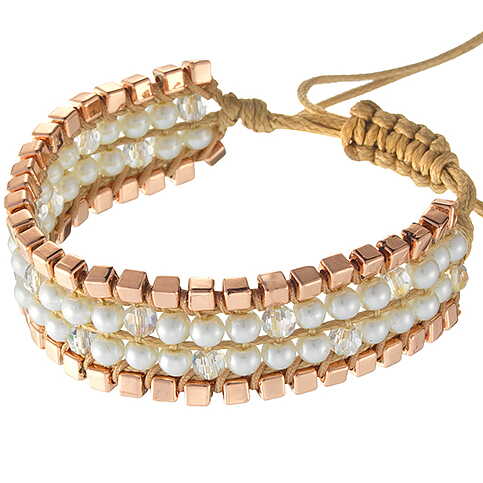 The bracelet Pure White is the perfect accessory for wedding, graduation or other special occasions. Delicate white pearls assembled in a tasteful jewelry that signals sophisticated finesse.
Strap width: 17 mm Strap length: 130-270 mm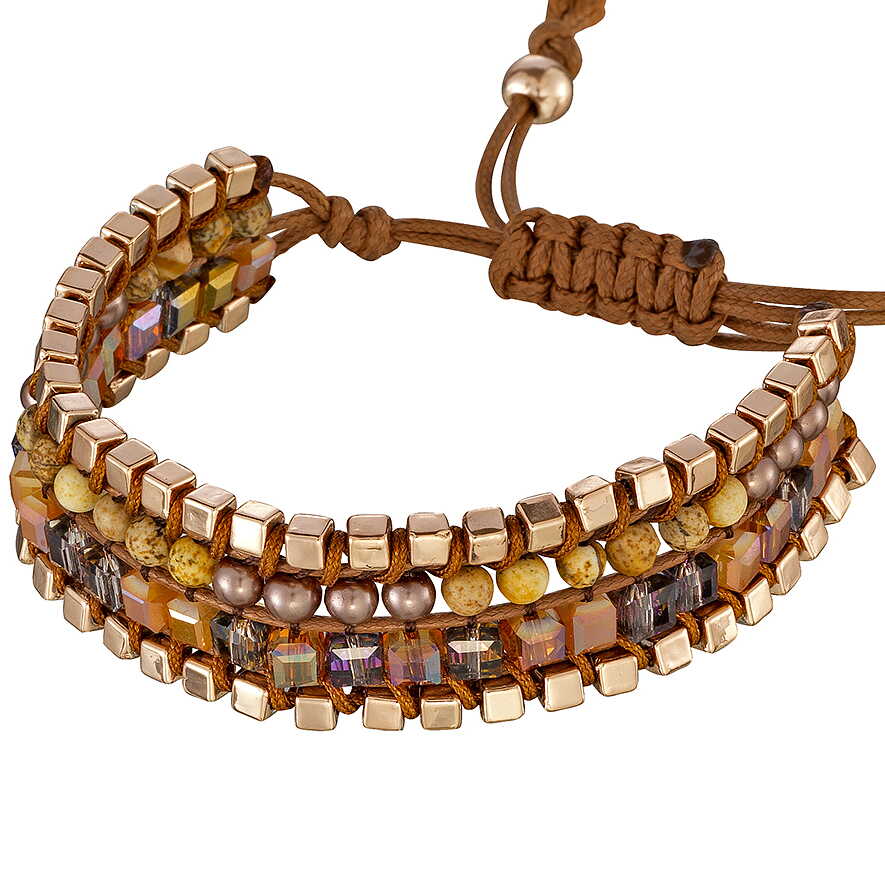 The bracelet Earth Sunset Bold captures the beautiful sunset in warm and varied colors.
Strap width: 17 mm Strap length: 130-220 mm