Today, toddler toy safety has become a concern for many parents, as there are millions of toys for toddlers available for purchase.  Many claiming to be the best, in providing a toddler  with all the skill sets needed to be successful in life.
.Toys being an important part of any child's development, and to provide fun while learning, parents need to be aware to the safety of the toys. Awareness of age appropriate toys, while also looking for safety in parts, materials, and overall quality of the toy is imperative.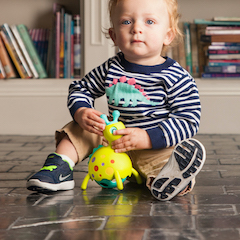 Companies and manufactures of all toys made must follow certain guidelines and label new toys for specific age groups. but it is the parents choice in the toy that is actually bought, take home and played with. Parents responsibility in toy choices need to be followed by supervising play between child and toy.
Toys that were built after 1955, have rigorous, U.S. Consumer Product Safety Commission (CPSC), standards that the toy companies must follow, whether imported or made in the U.S.A.
Below is a few of the safety guidelines to follow when shopping for toddler toys
Toys made of fabric should be labeled as flame resistant or flame retardant.
Stuffed toys should be washable.
Painted toys should be covered with lead-free paint.
Art materials should say nontoxic.
Crayons and paints should say ASTM D-4236 on the package, which means that they've been evaluated by the American Society for Testing and Materials.
U.S Consumer Products Safety Commission
The CPSC is committed to protecting consumers and families from products that pose a fire, electrical, chemical, or mechanical hazard or can injure children.
The American Society for Testing and Materials (ASTM)
ASTM experts represent 120 countries endorsing strict health and safety accountability standards. The standards evaluations of ASTM contribute to the reliability of materials, products, systems and services.
International Council of Toy Industries
The International Council of Toy Industries not only promotes the health & safety of children through promotion of international toy safety standards but also a responsible attitude toward advertising and marketing to children.
European Safety Standards Commission
The Commission promotes not only consumer policy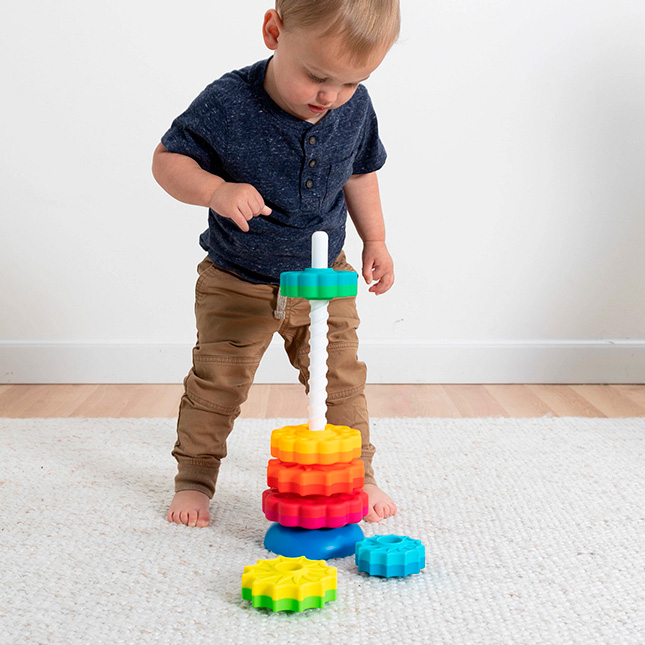 Always read labels to make sure a toy is appropriate for a child's age. Make sure you read the guidelines and regulations, but use your own judgment — and consider your child's temperament, habits, and behavior whenever you buy a new toy.
Remember that safety factors are based on age level, not by maturity or intelligence.
Avoid marbles, coins, balls, and games with balls that are 1.75 inches (4.4 centimeters) in diameter or less because they can become lodged in the throat above the windpipe and restrict breathing.
Battery operated toys should have a battery case that is secure, so that toddlers cannot pry them open. Batteries and battery fluid are a seriously health risk for chemical burns, choking, and internal bleeding.
Make sure the toddler toy is unbreakable. Strong enough to withstand toddler handling and that there are no sharp ends, strings longer than 7 inches and parts that can pinch.
One company that was found to follow regulations and guidelines that base all their toys on age groups is Fat Brain Toys. They offer complete lines of toys appropriate for all ages, that are durable, with providing long lasting quality. Check out their site here for more information about their toys.
Provide our customers with safe, quality, mind-expanding toys, games and gifts
To "over-deliver" for our customers with every opportunity
To always remember that we're not just selling toys – but rather facilitating an "emotional" transaction between the giver and receiver
Create a culture that revolves around "family first"
To create a company where everyone plays a meaningful role in contributing to its success and takes pride in putting their own "stamp of approval" on each and every order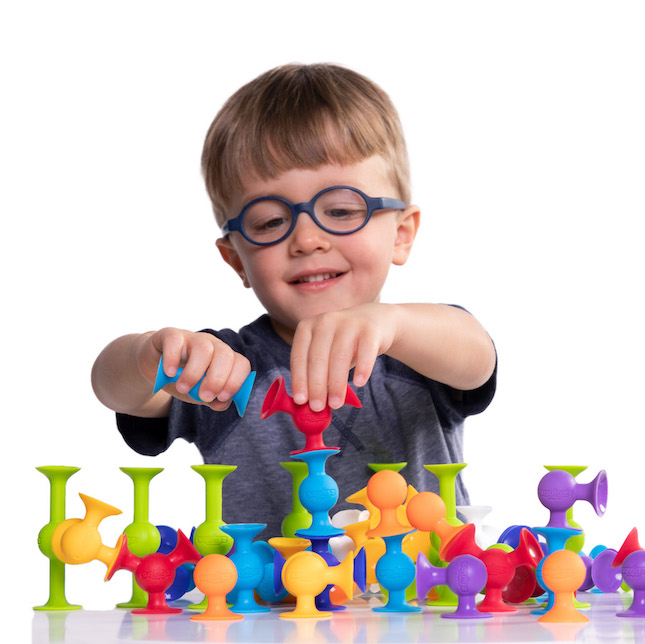 Apply pressure to two Squiqz. Ait rushes out and fun rushes in!
Connecting to each other and to any solid, non-porous surface – Squigz are a species all their own.
Once they take hold, it takes some pull to separate them. When Squigz POP! in protest –  your hands and ears will be delighted!
They are flexible fellows and committed joiners. Thus Squigz and fellow Squigz have one chief enterprise – creating things.
Willingly, they assemble to become rockets, vehicles, a cushion for the cat, jewelry… they thrill in uniting as a ginormous octopus or squid.
Squigz are scientific sorts – always up for playful experimentation and defying gravity – sticking to bathtubs, windows, school lockers, tabletops, and office desktops.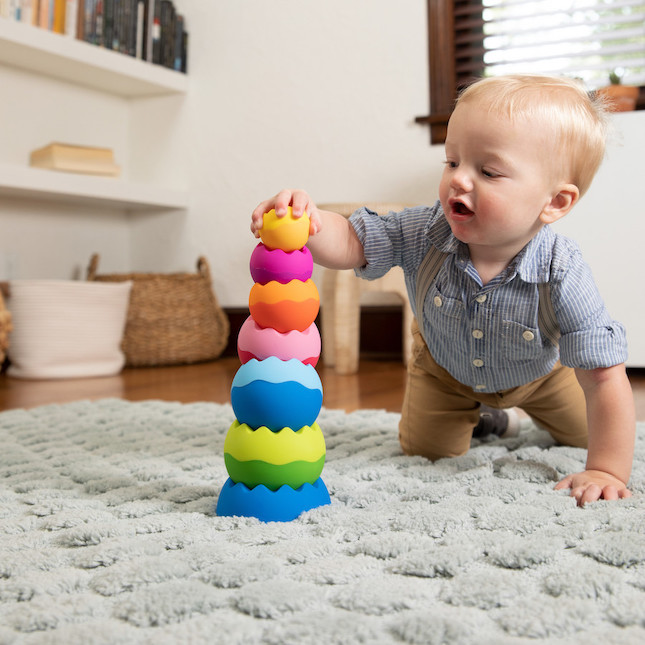 Tobbles Neo – bright and cheerful colors, the physics of motion – and the addition of more tactile clout! The unique grippable texture of Tobbles Neo awakens touch.
See those gentle, playful curves? As a result they truly enliven tactile experiences.
Young minds revel in stacking, toppling, and the discovery of endless ingenuity with Tobbles Neo.
Six uniquely weighted pieces balance, neatly nest, and incessantly spin beyond your expectations.
Little hands can't get enough of the stacking, toppling, spinning, balancing, wobbling, tilting, and wiggling! Another welcome invitation to timeless play.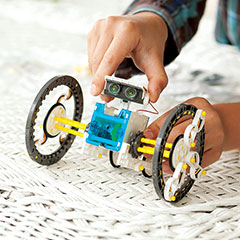 Commitment to not only providing the latest, safest, but also the most purposeful learning toys.
Their first responsibility is to your child — and we take that responsibility VERY seriously.
As part of our ongoing quest for promoting safe toys, we've compiled the following information to help provide our customers with the proper assurances that we are taking the necessary steps to ensure the safety of your child.
Testimonials
Fat Brain Toys has been a pleasure to work with. I have had two separate orders and phone calls and each has been great. The follow-up is great and I love the midwestern kindness. My students ask to get on Fat Brain website to show me more buying options. Good stuff.
Mrs. Keller, Portland, OR
March 20, 2017
Has many good items to choose from, with useful information to help shopping.

R. E., Houston, TX
March 20, 2017
I like being able to go to gender and age and pick the perfect toy for my grandchildren

Carmichael, CA
March 19, 2017
I always go to Fat Brain Toys for gifts for my grandchildren because I find unique toys and games on that site that I can't find anywhere else. It's fun to shop by age and gender, and the children always seem really happy with their gifts. They love the Fat Brain Toys gift bags because they know there's something exciting inside!
Grandmom BB
March 18, 2017